The 2009-2010 Season!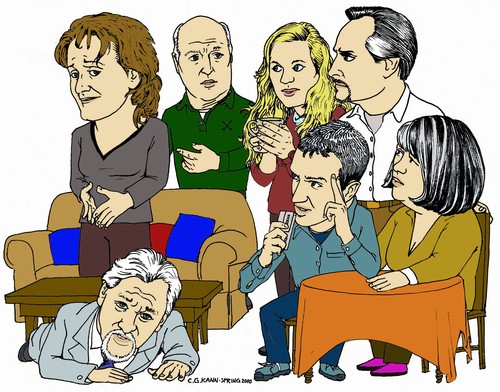 A Nice Family Gathering
by Phil Olson
April 9, 10, 15, 16, 17, 2010 7:30pm
Matinee Sunday April 11, 2010 2pm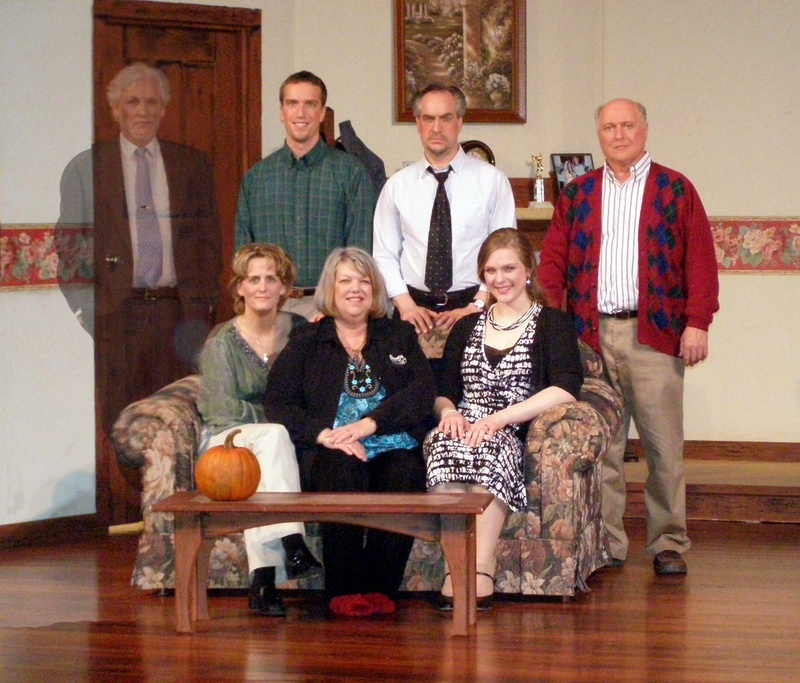 A Nice Family Gathering won the Rochester Playwright Festival, was a finalist in the The Robert J. Pickering Award for Playwriting Excellence, the Phoenix Theatreís Festival of Emerging American Theatre, the Ukiah Players New Comedy Festival as well as the Chesterfield Writerís Film Project. The screenplay was a finalist in the Chicago Film Festival Indiefest.
Synopsis: A Nice Family Gathering is a story about a man who loved his wife so much, he almost told her.
Itís Thanksgiving Day and the first family gathering at the Lundeen household since Dad died. At the gathering, Dad comes back as a ghost with a mission; to tell his wife of 35 years that he loved her, something he neglected to tell her while he was alive. The problem is, she canít hear or see him. The trouble begins when Mom invites a date for dinner.
"Hilarious and touching!" - LA WEEKLY Pick of the Week
"Exquisite sense of humor!" - Daily Variety
"A good heart is behind all this family silliness!" - Los Angeles Times
"Garrison Keillor meets "Topper" by way of "Fargo"!" - NPR
"A surefire, laugh-a-minute hit!" - The Tolucan Times
"Hilarious!" - American Eagle News
"Superb!" - NoHo News
"Itís packed with mishaps that translates into fun!" -
Encino News